About the Contentful AI Content Generator app
Contentful AI Content Generator uses a third party AI tool to make your content creation process faster than ever! With AI Content Generator, you can generate content that matches your brand, reduce repetitive tasks like generating SEO keywords, and even translate content to nearly 100 languages.
With our latest updates, you can also now experience a totally refreshed experience, a comprehensive brand profile that creates more on-brand content, and a new option to Rewrite content to shorten, lengthen, and change voice, tone, or style!
This app requires your own OpenAI API key, and supports both Free and Plus keys. The app also shares some known limitations in ChatGPT, specifically the inability of that application to (currently) provide responses with a set character length. You may need to edit the response to fit length requirements. Depending on your OpenAI subscription, you may also experience brief downtime or outages if their service is overloaded. You can find details about uptime status here.
Users are solely responsible for ensuring that AI-generated content complies with applicable laws, their company's policies, and OpenAI's Terms and Policies.
---
Features
Provide a comprehensive profile of your brand that helps the AI tool generate relevant content
Generate titles and content automatically, using your brand description or other fields in your entry
Use a field to generate content, or write your own prompts!
Translate fields to more than 95 languages
Automatically generate SEO keywords and descriptions to reduce manual tasks
NEW: Rewrite content to change length and shift voice and tone! Select from default options or add your own.
---
Requirements
To use this app, you will need:
An OpenAI free or plus key
---
Screenshots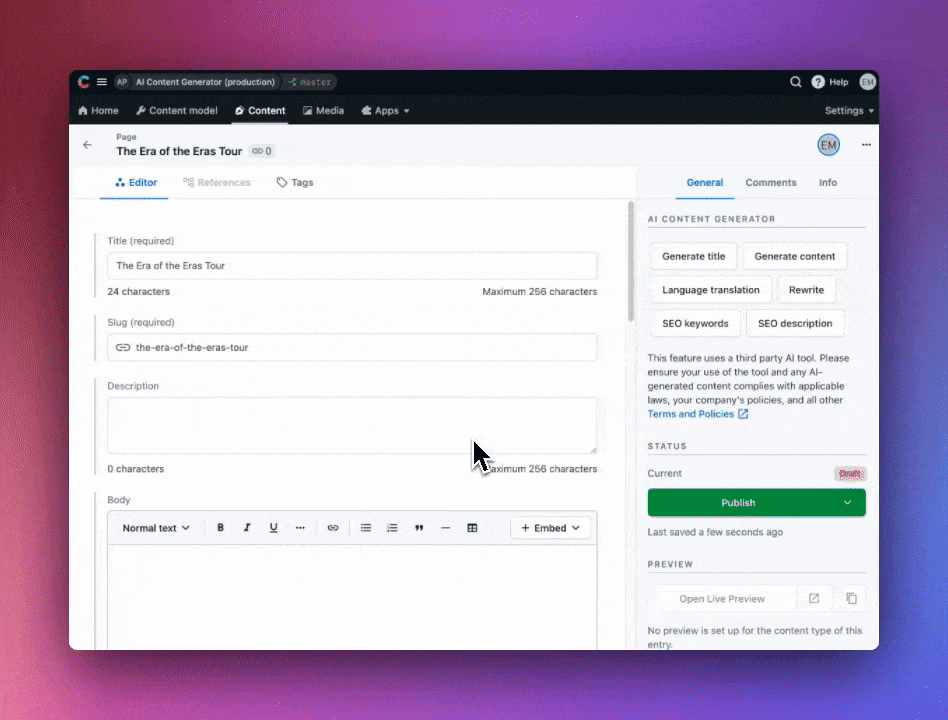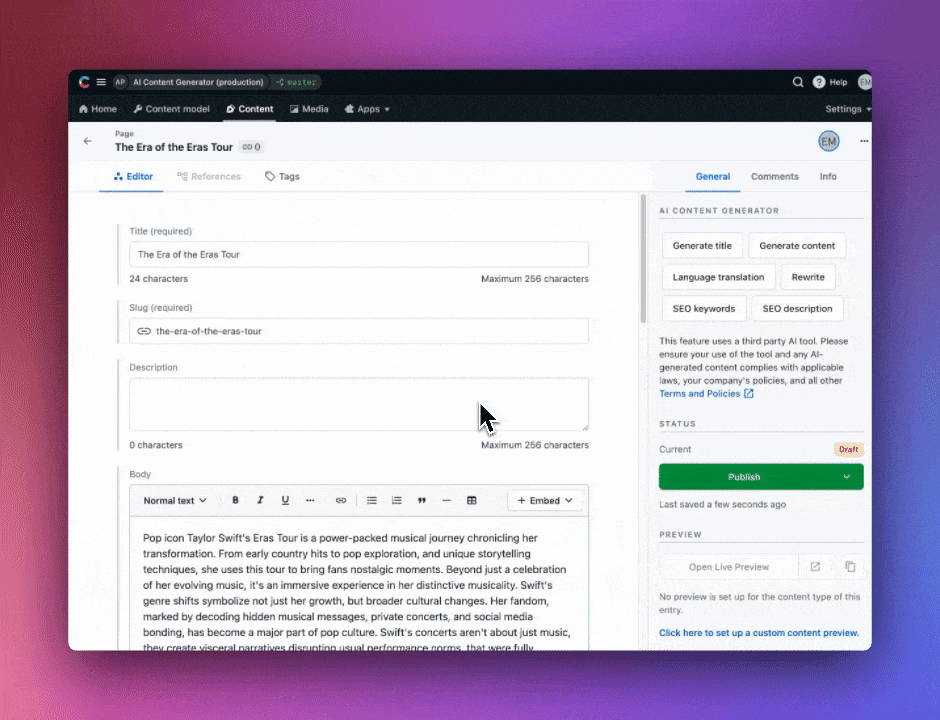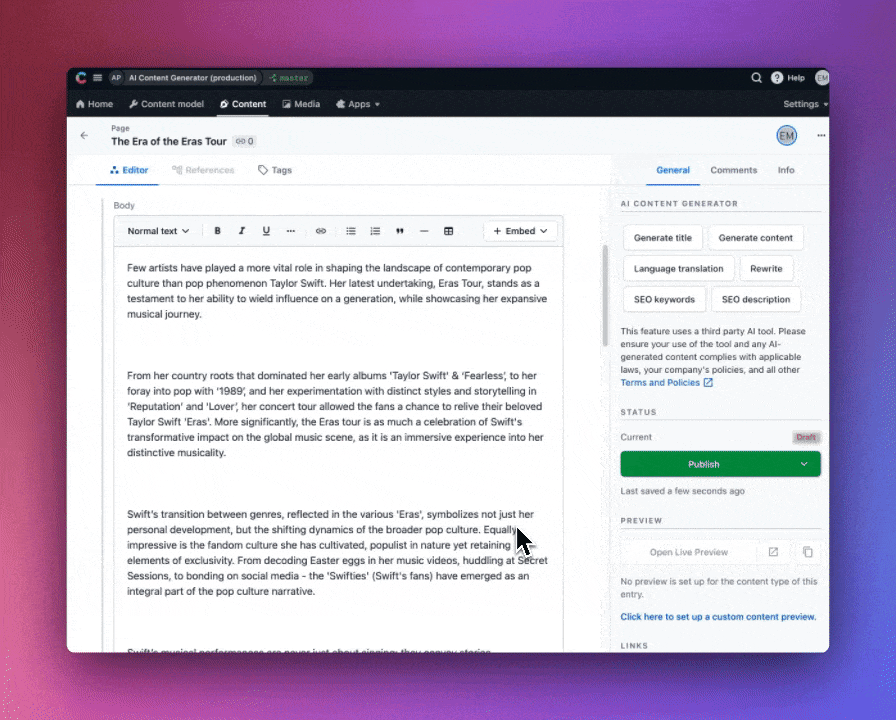 Developer
Contentful
Categories
Artificial Intelligence, Editor Productivity