About the Contentful AI Image Generator app
Contentful AI Image Generator uses a third party AI tool to empower your content team to use AI to generate and edit images on demand! With AI Image Generator, you can describe the image you want to create, and get back four AI generated options. You can also use AI to select and edit an area of any image (including images you upload) and add, replace, change, or remove any element.
AI Image Generator increases your productivity, reduces feedback loops between content and design teams, and can even create production-ready assets. With the Select and Edit option, you can also make small changes to approved assets, such as removing a price tag from a product image or adding a bench to a park scene.
This app requires your own OpenAI API key with DALL-E credits. Depending on your OpenAI subscription, you may also experience brief downtime or outages if their service is overloaded. You can find details about uptime status here.
Users are solely responsible for ensuring that AI-generated content complies with applicable laws, their company's policies, and OpenAI's Terms and Policies.
---
Features
Describe an image you want through a prompt and get back 4 AI generated options
Download any generated image, and save one as a new asset
Use AI Select and Edit on any image - simply open the image, click the AI Select and edit button, highlight the area you want to change, and get back AI editing options
Save edited images as a new asset or overwrite the existing source asset
---
Requirements
To use this app, you will need:
A Contentful account with the ability to create assets
An OpenAI free or plus key
DALL-E credits - you can learn more about DALL-E credits here
---
Screenshots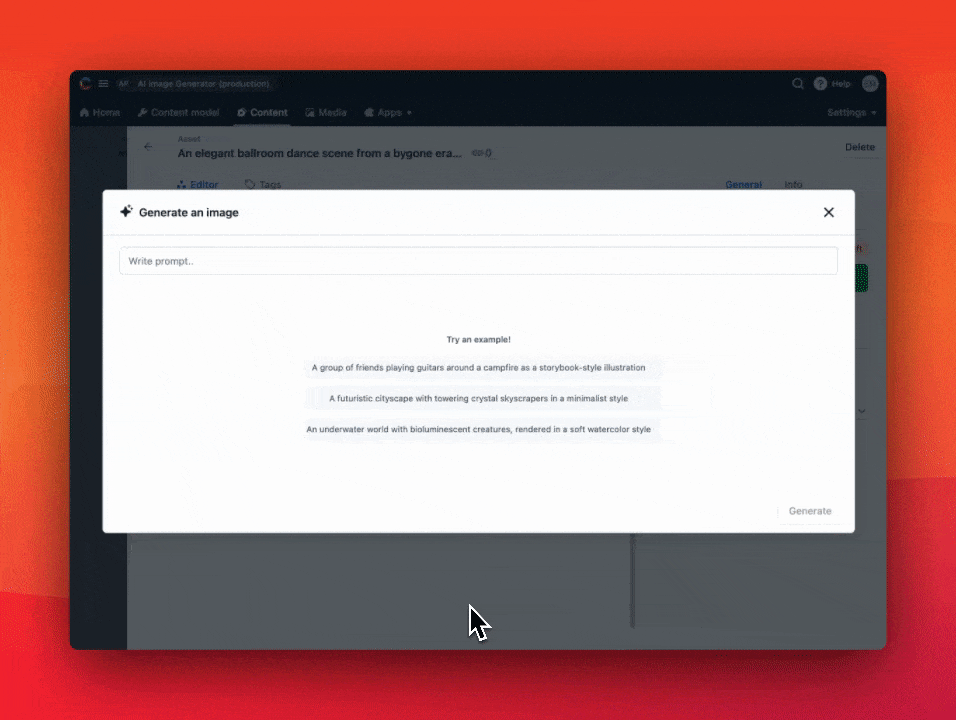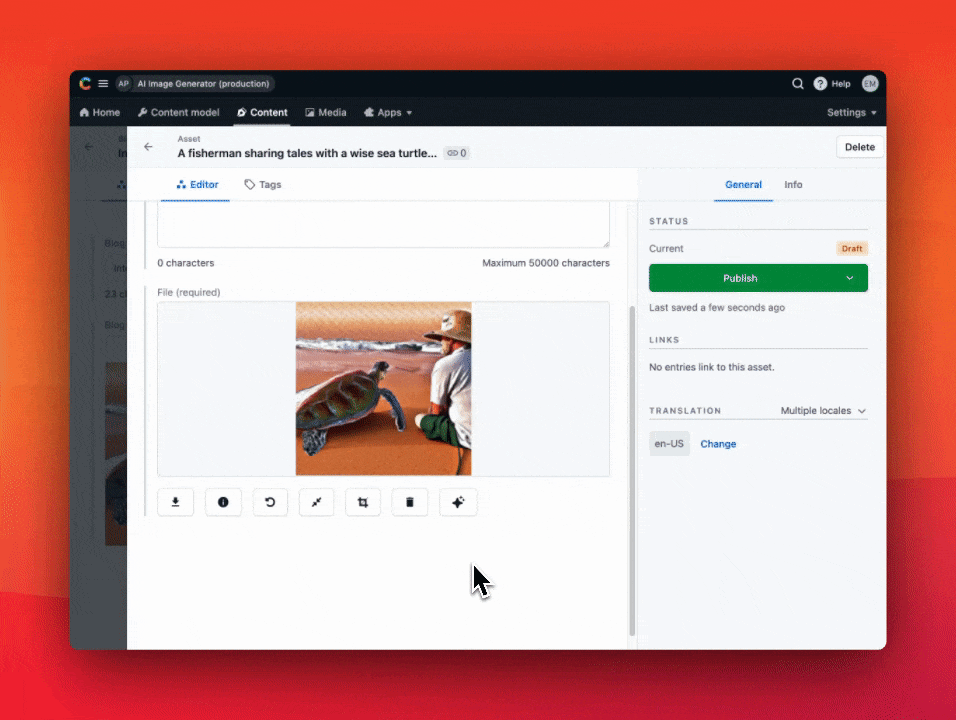 Developer
Contentful
Categories
Artificial Intelligence, Editor Productivity