Build your first Gatsby website with Contentful. The combination of Gatsby with a headless CMS like Contentful provides an increase in performance optimization, faster build times and greatly improves the developer experience.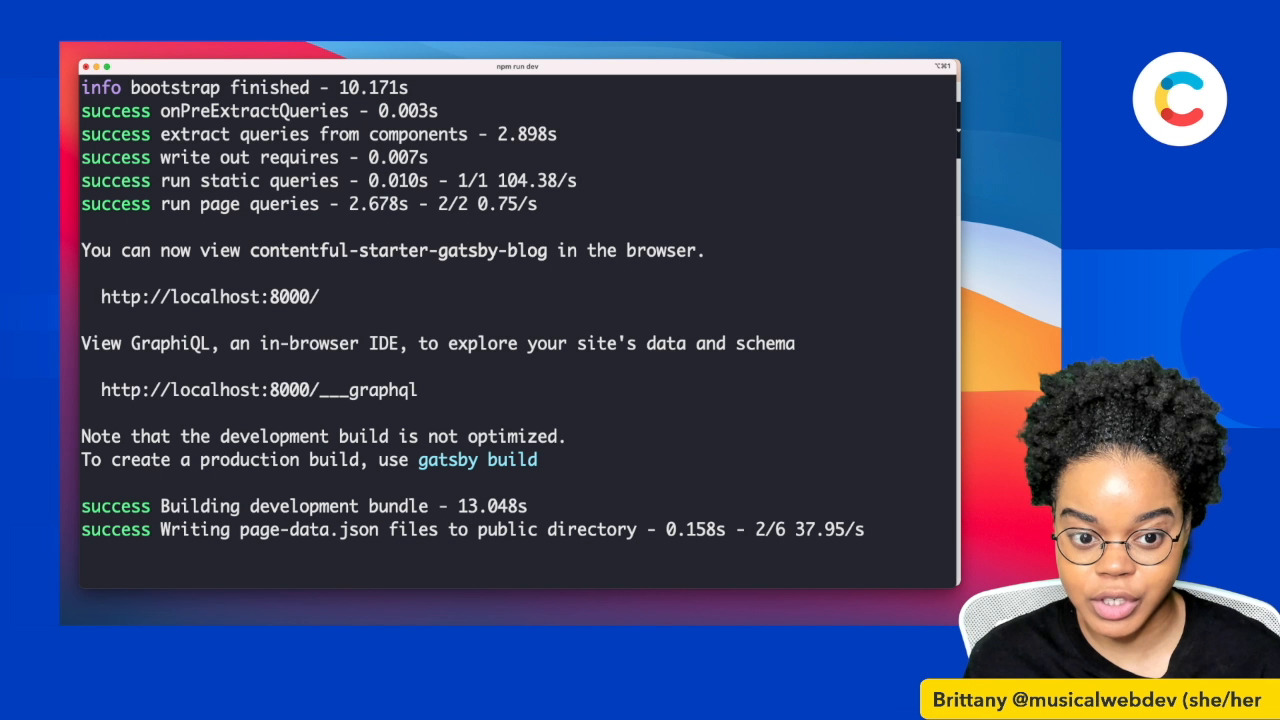 Gatsby is a static site generator that allows you to connect your web projects to a variety of APIs and data sources; including Contentful's content platform.
Create your Contentful account by signing up. After sign up Contentful will automatically create a new empty space for you.
Start setting things up with
You will need your Space ID, Content Delivery API token & Content Preview API token. You can find these in the Contentful app in Settings under API Keys. Click on Add API key to generate the tokens. 
You will also need to create a Content Management API token. Avoid sharing this token because it allows both read and write access to your Contentful space. Once token is generated copy key and save remotely as it will not be accessible later on. If lost a new one must be created.
Add Space ID and API tokens
Back in the terminal add Space ID, Content Management API token, Content Delivery API token. After npm run setup has completed a sample content model has been imported into your Contentful app.
Now start the development server
And navigate to localhost:8000
At this point you can now edit the content in the Contentful starter. You will have restart the development server to fetch the new content from your Contentful space.