SAP Commerce Cloud & Contentful
Want to build commerce experiences that tell a story across the entire customer journey and increase profitability along the way? Contentful is now an SAP partner offering an SAP endorsed app. Contact us to learn more.
Commerce is going composable
Organizations that choose Composable Commerce to power their digital storefronts empower their marketing and merchandising teams with tools to streamline and enhance business operations. Not only that, but they ultimately increase commerce profitability with faster speed to market, reduce reliance on developers and IT, and launch omnichannel experiences in minutes rather than days.
Benefits of Contentful & SAP Commerce Cloud
Increase conversion

With the delivery of lightning fast commerce experiences built with the SAP Commerce Cloud, Composable Storefront and Contentful Composable Content Platform.

Maximize investments

Maximize existing SAP Commerce investments by building rich, integrated customer experiences without the hassle or cost of replatforming.

Drive incremental revenue

Pivot to meet any need, scale to meet any demand, and build customer loyalty by telling a consistent story with dynamic content across the entire customer lifecycle.
SAP Commerce Cloud Connector
SAP Commerce Cloud Connector app allows you to embed multiple products from SAP Commerce Cloud into your Contentful content. Moreover, you will receive a blueprint integration for SAP Commerce Cloud to inject content from Contentful and a blueprint case how to use both solutions together with SAP Composable Storefront, the lean, Angular-based JavaScript Storefront for SAP Commerce Cloud.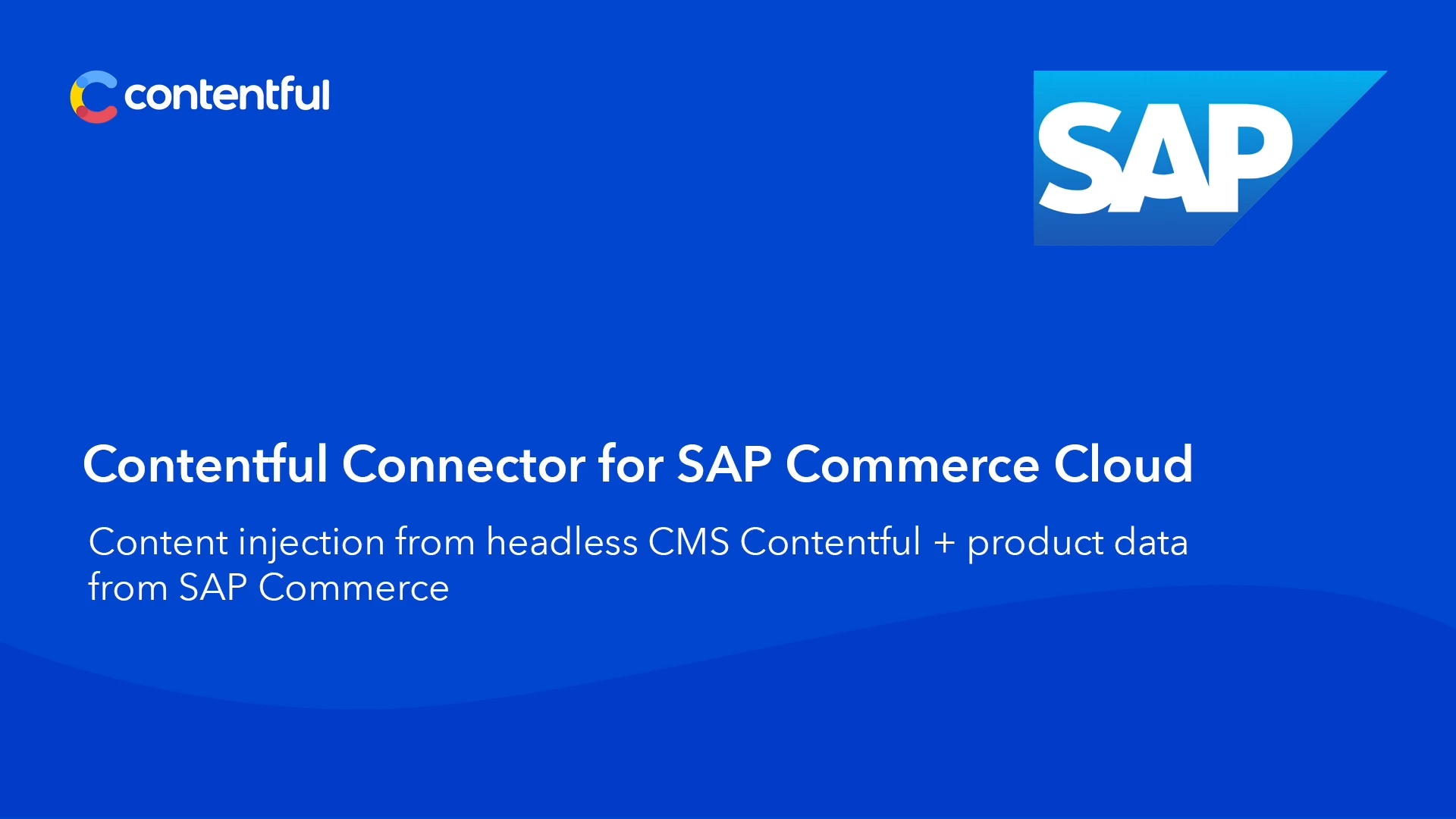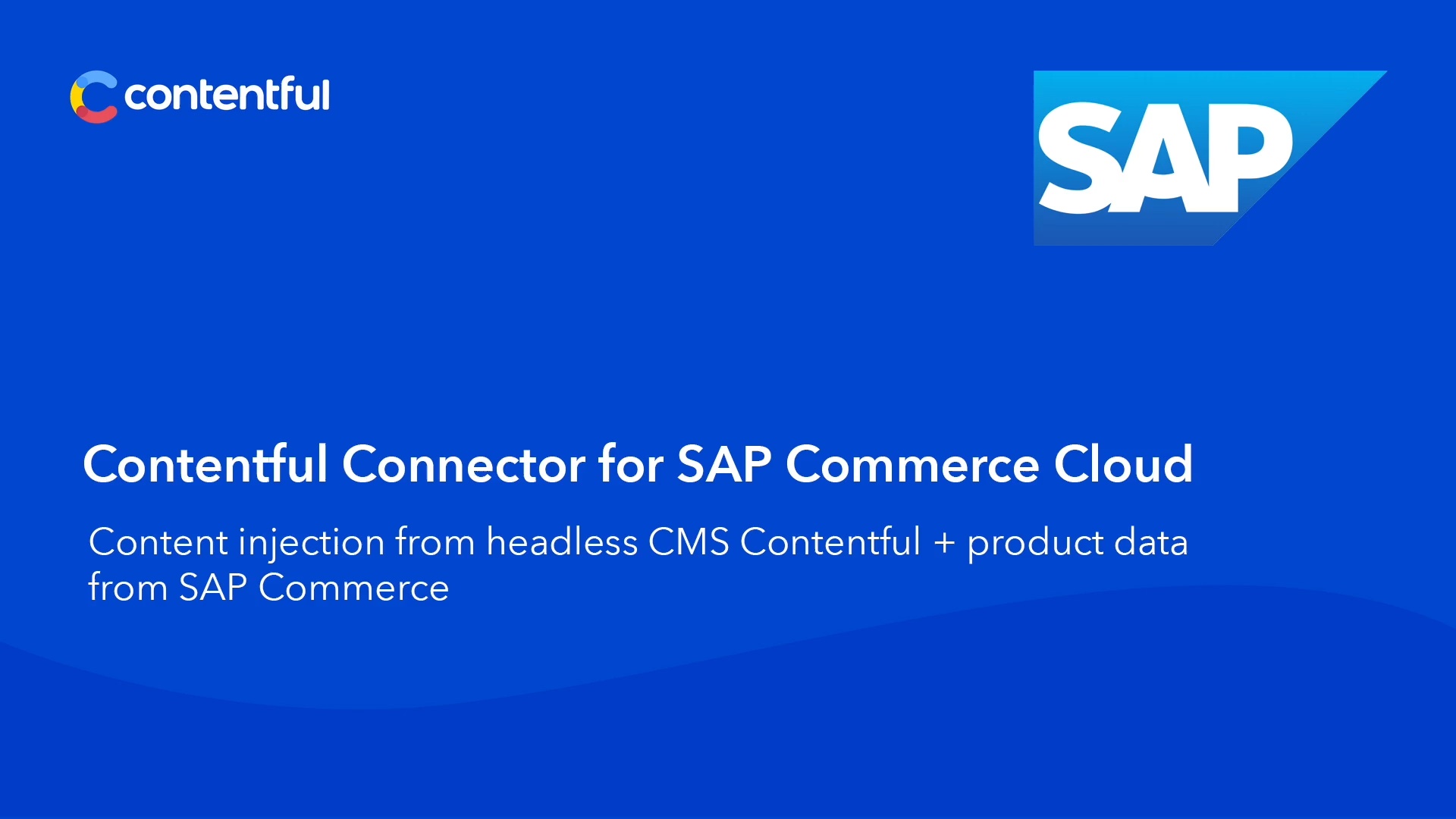 "In today's competitive landscape, offering a personal and relevant digital experience is crucial. We needed a product that would scale with our ambitions."