Forma 36
Forma 36 is an open-source design system by Contentful created to reduce the overhead of designing UI by providing tools and guidance for digital teams building and extending Contentful products.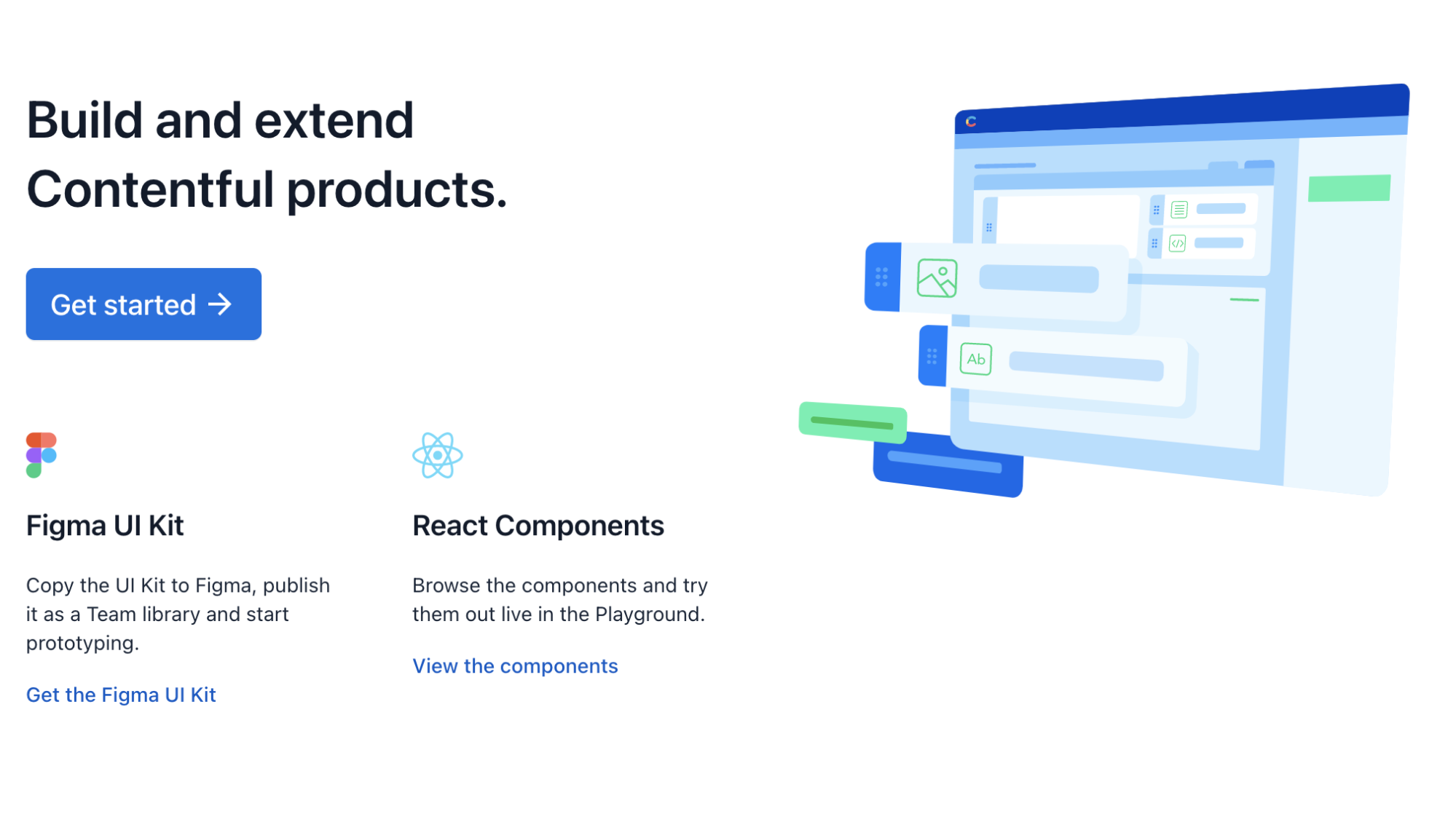 As a part of Forma 36, we provide an open-source react UI library that contains all the components you might need to build your apps quickly and consistently with the Contentful UI. Learn how to create better App experiences using Forma 36.
NOTE: Because Forma 36 is an open-source project, we welcome contributions from our community. If you have an idea that could help other users, a new solution, fix existing components, or a new component, we would love for you to share it with us. For more information on contributing to Forma 36, see our documentation.
To explore our design system and learn more about Forma 36, see the Forma 36 website and the GitHub repository.